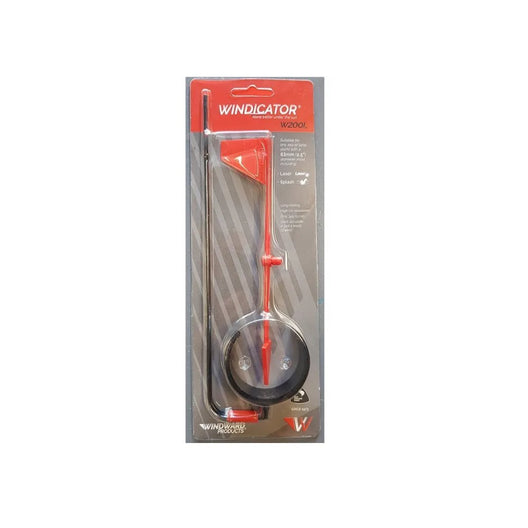 Description
Delivery & Returns
Description
The Barton Windicator is available in 3 models:
Model: Windicator W200L (Barton part# 84002). A wind direction Indicator for the Laser/ILCA lower mast.
Can also be used on any mast with a 2.5" (63mm) 45-50mm diameter mast (round section).
100% accurate in 2 knots of wind.
Weighs only 34 grams.
Simple and effective clamp does away with the need for straps
Model: Windicator W200OPTI (Barton part# 84002) Optimist Racing Model. Suitable for Optimist sailing dinghies. No holder.
Vane arm length 200mm
100% accurate in 2 knots of wind
Weighs only 22 grams
4.8mm shaft diameter.
Fits into the mainsail luff sleave at the top of the mast
Model: Windicator 200S (Barton part# 84001)Racing Model. Suitable for sailboats 2-4 meters LOA
Designed to clip onto Starling yacht masts. Also suitable for the Topper, Optimist or Blokart landsailers or any any sailboat with a 45-50mm diameter mast.
100% accurate in 2 knots of wind
Weighs only 28 grams
The Barton Marine Fact sheet on the Windicator range can her download HERE
The following dinghy classes has been tested to confirm the Barton Windicator fits:
W200S
RS Terra
Hartley Streaker
Hartley H10
 
W200 L
Byte CI - CII
Fusion
RS Aero 6 & 7
Hartley H12
RS100
RS Neo
Seldon D+ Mast section
D-Zero
Delivery & Returns