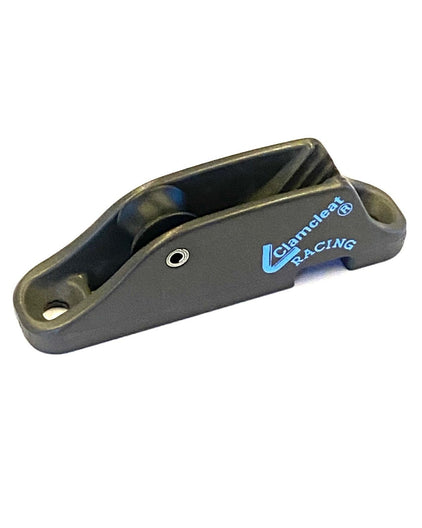 Description
Delivery & Returns
Description
CL236AN/Topper. Roller Fairlead Mk1 Racing Junior with becket, for Topper dinghies. 
NOTE: Anodised Black/Grey finish (CL236AN)
Designed for Topper dinghies.
NOTE: WITH A BECKET to hold a shock cord or rope
The roller fairlead allows ropes to enter the cleat from above.



Used on the Topper® to help tension the traveller.
Rope size: 3-6mm
Hole centres: 66mm
Length: 82mm
Width: 18mm
Weight: 40g
Suggested fixing bolt size: M5
---
Topper® is a registered trademark of Ian Proctor Designs Limited.
Delivery & Returns