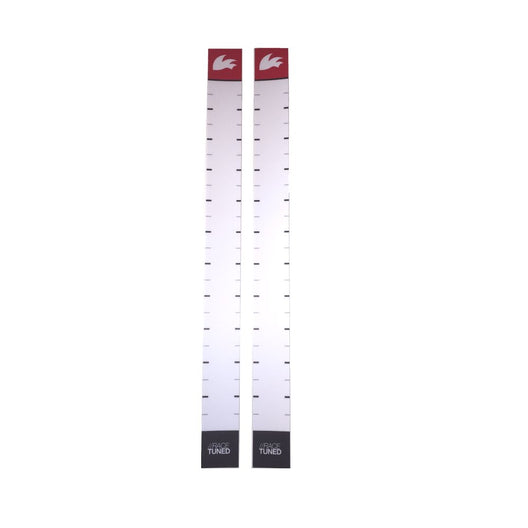 Description
Delivery & Returns
Description
Calibration Sticker, self adhesive, but no/blank characters, to allow you to customise as required. Graduation markings every 10mm & 20mm. Rooster branding. Length 28cm x width 2.3cm. White background, with black graduation marking. Waterproof.
Ideal for larger booms or masts, suitable for dinghies or small keelboats.
NOTE: Sold in pairs.
Delivery & Returns