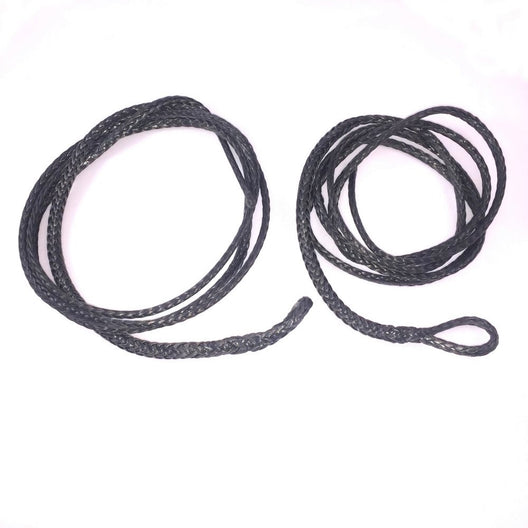 Description
Delivery & Returns
Description
You can easily replace your wing wang primary lines with this pair of pre spliced Zero 4mm dia. These are made to be able to 'cow splice' onto your wing wang block and then you take the line through the side pullies over the pole and then tie through your bar. There is ample for you to adjust the length of the primary to ensure you have a safe operation of your wing wangs. Note - you may also want to consider replacing the secondary control lines at the same time - these are related products.
Rooster's Zero is a 12 braided 'hollow' rope made from quality UMHPE fibres before being treated to reduce any stretch to a minimum.
The heat treatment also makes this line maintain its shape in cleats, which is an unusual quality in many Dynema lines.
Delivery & Returns