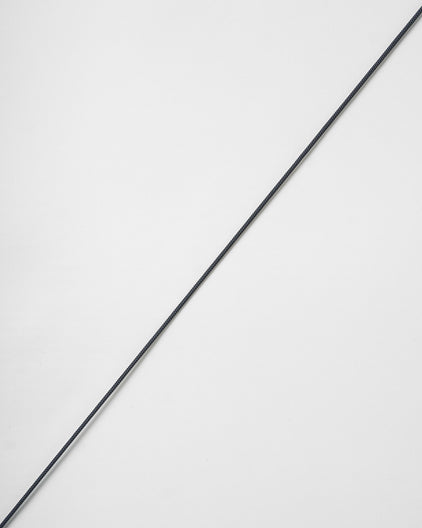 Description
Delivery & Returns
Description
Ideal Aero/ Europe Halyard line. This line stretches so you can adjust your vang/mainsheet without the halyard being pulled from its cleat. Its fine enough to not add too much windage. Please note if you use this rope on the RS Aero rig, this rope is not used to cleat (lower cleat on mast) the mainsail, it is only to pull up and down the mainsail.
Having passed the halyard rope around the small 'mushroom' fitting on the mast, use a simple short length of shock cord elastic tied around the bottom of the mast, just below the track to 'tidy' the 2mm tail halyard, before tucking into the pocket on the sail. This allows the halyard to be held, but not 'hard cleated', and it self-adjusts, when the RS Aero kicker is adjusted during the race, without fear of the top section of the halyard jumping out and the whole sail coming down.
Please note this item is classified as a CUSTOM PRODUCT and hence customers should be aware of the returns policy as found in the current Rooster Terms and Conditions.
You will also need the RS Aero Halyard Loop
See the Rooster BLOG entry HERE on how to make your Aero Halyard work a little more smoothly.
Delivery & Returns