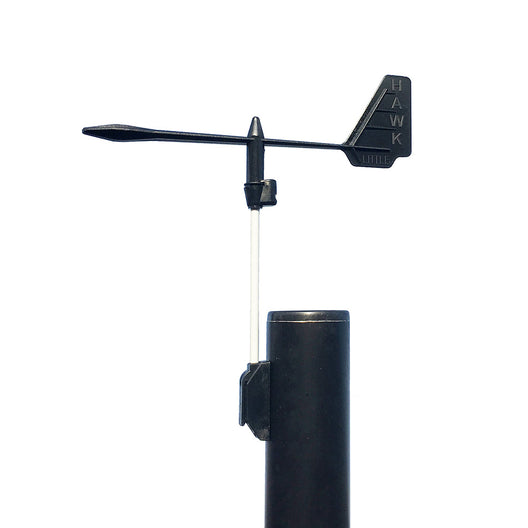 Description
Delivery & Returns
Description
The Little Hawk range has long been the wind indicator of choice for club sailors to Olympic stars from every corner of the world. The Little Hawk Race and Little Hawk MK2 have been on bronze, silver and gold winning boats at the last 4 Olympics.

A great pedigree to follow!

With feedback from Olympic sailors Hawk Marine have tweaked the formula to bring you the Little Hawk Race and Little Hawk MK2 Podium editions.

The Vane Arm has been redesigned to reduce weight, increase rigidity, improve balance and reduce the centre of momentum. They have also angled the vane to stop mainsheets catching. There is a red vane for the MK2 at the gooseneck and black for the top of the mast, giving optimal visibility.

The locking block is also now captive so that the vane can not be easily lost and it keeps it perfectly balanced.
Fits the factory fitted Aero wind indicator Clip.
Delivery & Returns