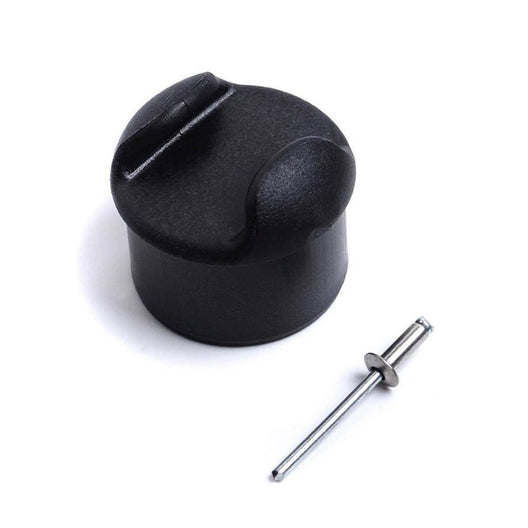 Description
Delivery & Returns
Description
Topper Mast Head Fitting (post March 2014). To be used with the new webbing 5.3 & 4.2 Official Sails. Supplied complete with rivet. Note - not suitable for use with the old cringle sail version.
Fitting details can be found HERE page 1 and page 2 HERE
How old is my Topper?
Below is a small table extract of Topper Sail Numbers versus build date/year for 2013-2015
| | |
| --- | --- |
| Build Date | Sail Number |
| Jan-13 | 47413 - 47418 |
| Feb-13 | 47419 - 47426 |
| Mar-13 | 47427 - 47435 |
| Apr-13 | 47436 - 47450 |
| May-13 | 47451 - 47460 |
| Jun-13 | 47461 - 47483 |
| Jul-13 | 47484 - 47517 |
| Aug-13 | 47518 - 47531 |
| Sep-13 | 47532 - 47533 |
| Oct-13 | 47534 - 47541 |
| Nov-13 | 47542 - 47553 |
| Dec-13 | 47554 - 47562 |
| Jan-14 | No data |
| Jan-15 | 47666-47693 |
| Feb-15 | 47694-47721 |
| Mar-15 | 47722-47749 |
| Apr-15 | 47750-47760 |
| May-15 | 47761-47775 |
| Jun-15 | 47776-47804 |
| Jul-15 | 47805-45821 |
| Aug-15 | 47822-47834 |
| Sep-15 | 47835-47859 |
| Oct-15 | 47860-47874 |
| Nov-15 | 47875-47902 |
| Dec-15 | 47903-47927 |
Delivery & Returns