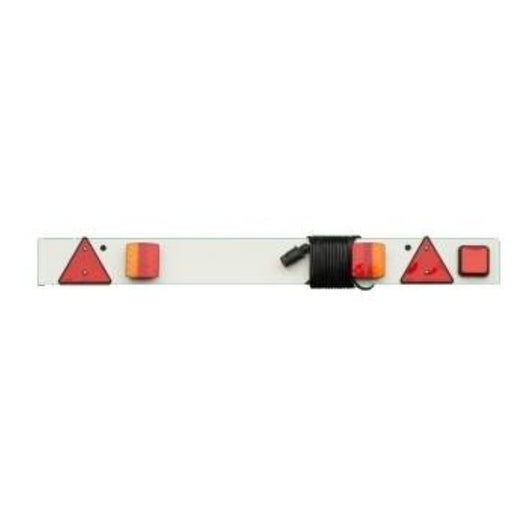 Description
Delivery & Returns
Description
LED Trailer Lighting Board approx 1.37m long with 6m of cable and fog light.
Features
E Approved
Board length: 1.37m approx.
6m cable
Electrics: 7 Pin (MP021B) 12 Volt.
6m cable
Lamps; 2 x LED, 4 function Lamps (Stop/Tail/Indicator/Number Plate)
Fog light
Reflectors: 2x triangle
Please note: This LED 1.37m long lighting board is NOT to be be used with the current Type Approved UK Dinghy trailers. Only to be used on trailers made prior the Type Approval legislation of January 2013.
All current Type Approved trailers require that the lighting position is regulated meaning the board must have supporting arms coming off the axle rather than the transom of the boat. The lighting board is approx. 1.8m long so to confirms to current legislation, in that the indicators may be no further than 400mm from the outside of the road trailer.
Delivery & Returns