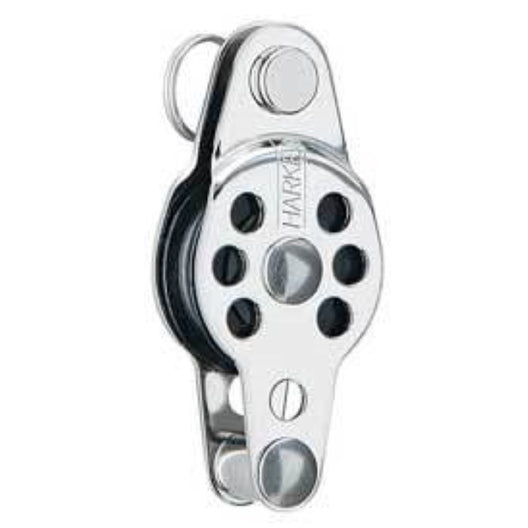 Description
Delivery & Returns
Description
Harken 466 25mm Single High Strength Block with Becket. Harken 1" High Strength Wire Block with Becket and Closed End - Wire blocks are lightweight, low friction blocks designed to carry wire halyards and control lines on boats of all sizes. This block uses low-friction thrust washers and stainless steel sideplates which give superb chafe resistance.

When used on the top of the Laser® Vang the primary line can no longer jump the sheave thanks to the closed end design. The kicker Key also fits snugly between the closed cheeks.
Sheave diameter: 25mm
Weight: 29g
Maximum wire diameter: 2mm
Maximum rope diameter: 4mm
Shackle pin diameter: 5mm
Maximum working load: 454kg
Breaking load: 907kg
---
Laser® is a registered trademark owned by Velum Limited and currently licensed for use in Europe to Laser Performance (Europe) Limited. Rooster Sailing Limited is fully independent of both Laser Performance (Europe) Limited and Velum Limited.
Delivery & Returns