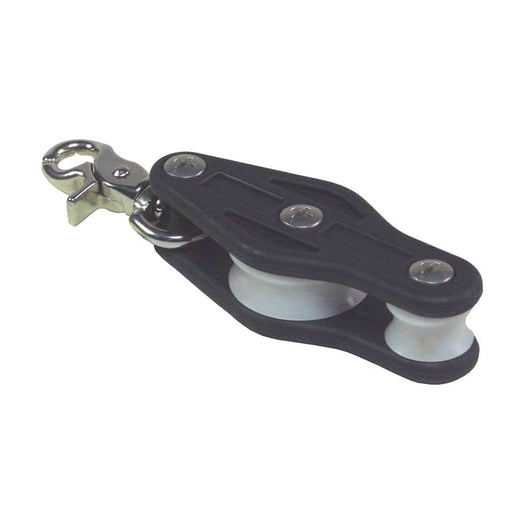 Description
Delivery & Returns
Description
Plain bearing WinDesign injection molded blocks. Nylon cheeks and acetal sheaves. Lightweight, very strong and affordable.
These mainsheet blocks are designed for Optimists and other small dinghies and can be attached with ropes, webbing and shackles.

The cheeks can be opened and then the blocks can be attached direct on existing deck eyes. For ropes up to 8 mm.
Delivery & Returns