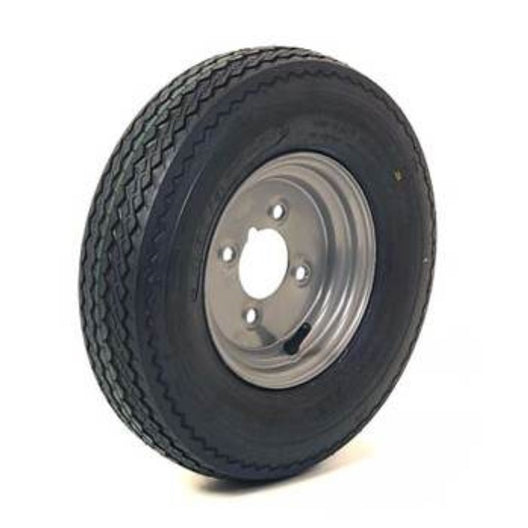 Description
Delivery & Returns
Description
Ever thought what you would do if you had a puncture travelling home after a hard days sailing? ....Be smart and carry this spare 10" wheel. Not suitable for the single stack trailer which usually requires the 8" wheel.
Technical Specification
This is a 4 ply 10" Road Wheel with a 4 x 3/8" PCD rim.

This means the closest hole centres are 71.84mm apart (centre to centre) and across the rim, the hole centres are 101.6mm apart. Centre hole is 66mm diameter.

THIS IS NOT a 4 X M12 rim (hole centres 70.71mm or 100mm apart)

PLEASE NOTE: Rim colour may vary.
Delivery & Returns