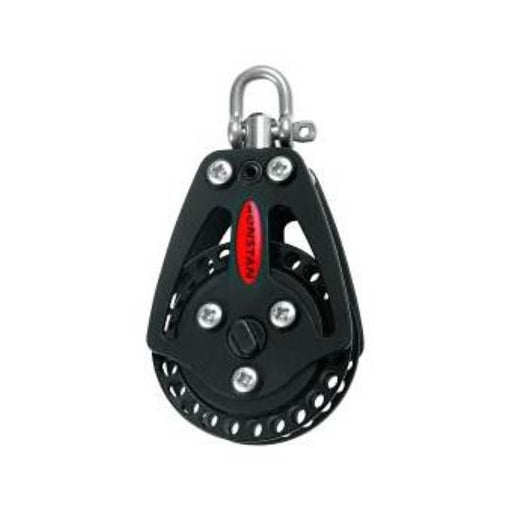 Description
Delivery & Returns
Description
Quite simply a nice reliable block - suitable for mainsheet aplications. Very low friction when released - yet grippy under load. Take 5-8 mm rope comfortably. Ideal for the Laser® Mainsheet Block.
Sheave diameter 60mm
Max rope diameter 10mm
Pin diameter 5mm
Max working load - 250kg
Breaking load - 1370kg
Weight - 126g

The patented extruded hole design provides up to 14:1 holding power. The ratchet can be engaged/disengaged with the switch fitted to the side of the block.
---
Laser® is a registered trademark owned by Velum Limited and currently licensed for use in Europe to Laser Performance (Europe) Limited. Rooster Sailing Limited is fully independent of both Laser Performance (Europe) Limited and Velum Limited.
Delivery & Returns