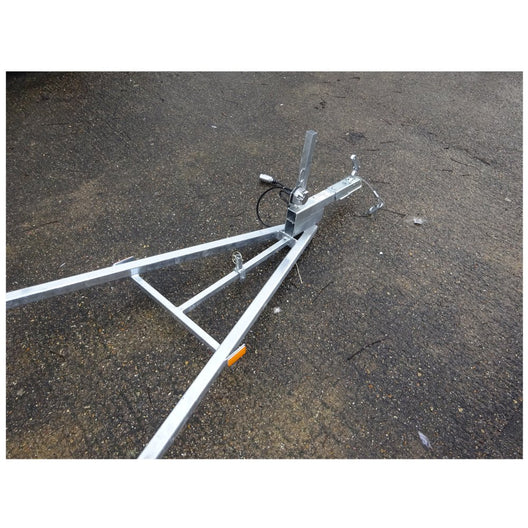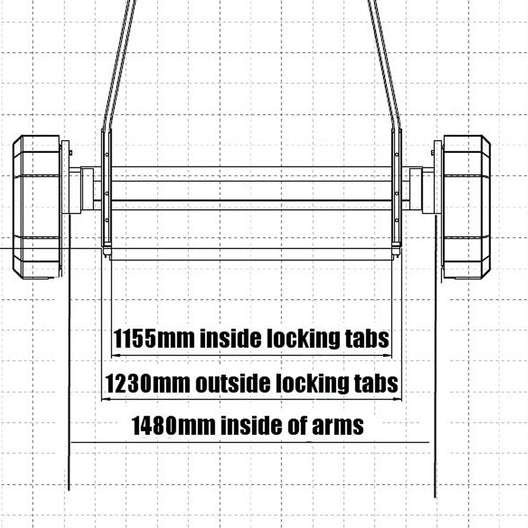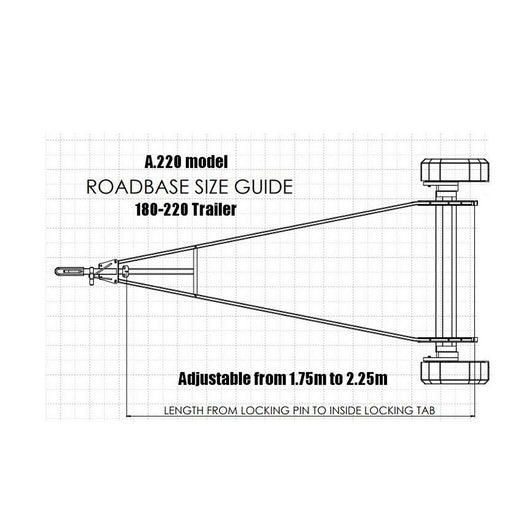 Description
Delivery & Returns
Description
Model: A220
180-220 Long with 8" Wheels (400kg Axle)
Includes a bulb lighting board to suit the extending arms. The lighting board arms can be (as an extra) the swinging arm type, so they can be swung inwards to give more space when storing - and prevent tripping over. Please select type required from the drop down box. (The photos show the fixed type - two large black hand tightening knobs).
- EU Type Approved
- Extending trailer board arms (fixed or swinging)
- The trailer is fully extendable from 180 to 220 - adjustable locking pin fitting. See drawing for more details.
- Forward facing lights
- Mast Crutch
- Certificate of Conformity
NOTE : THIS ITEM IS FOR COLLECTION ONLY from the Rooster Office at Fareham UK.
Please note that the image is for illustration purposes only and does not depict all the features of the Road Trailer.
NOTE: The locking pin is a standard ROUND adjustable type. If your trolley has a SLOT fitting on the front, then the slot type adaptor will have have to be purchased as an extra.
Delivery & Returns