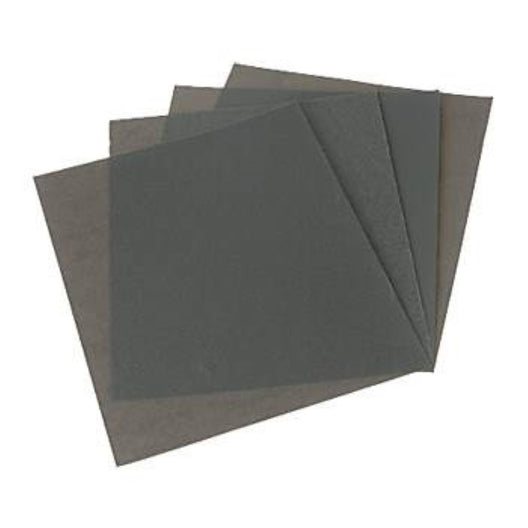 Description
Delivery & Returns
Description
3M Wet & Dry Abrasive Paper sold by the sheet. This abrasive paper is used with liberal amounts of water to prevent the paper from clogging and therefore uses a resin bond to attach the abrasive particles to the waterproof backing.

Different grades or ´grits´ are available which refer to the size of the particles of abrading materials embedded in the paper, the higher the number the finer the abrasive properties.

For example, to remove a significant amount of material from a surface use 120 grit but to produce a good finish and remove scratches use 1200 grit.

Available in the following grits...
120 (Course)
180
320
600
800
1000
1200 (Fine)
Most repairs would need a selection of grits to produce a good finish.

Priced per sheet.
Delivery & Returns