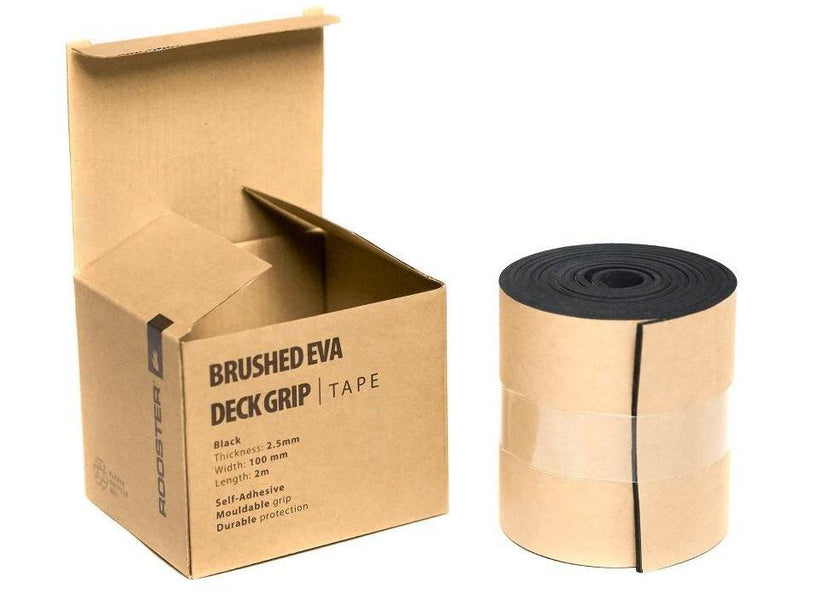 Boat Maintenance Tips
Game Changing Rooster Brushed EVA Deck Grip® – Control Yourself
RS800 Sailor, YouTuber and all round great guy Mozzy Sails talks grip. Specifically the new Rooster Brushed EVA Pro Grip.
Fresh grip for a fresh season! Foam grip has always been my preference, it's the kindest on your shins in a crash!
But the self adhesive versions have always suffered with the foam parting with adhesive backing. Have Rooster solved the problem?
Here's my run down on the new Brushed EVA Self Adhesive Deck Grip from Rooster.
It came in 200x10cm rolls, and three were enough to cover the RS 800 racks, with about half a metre to spare.