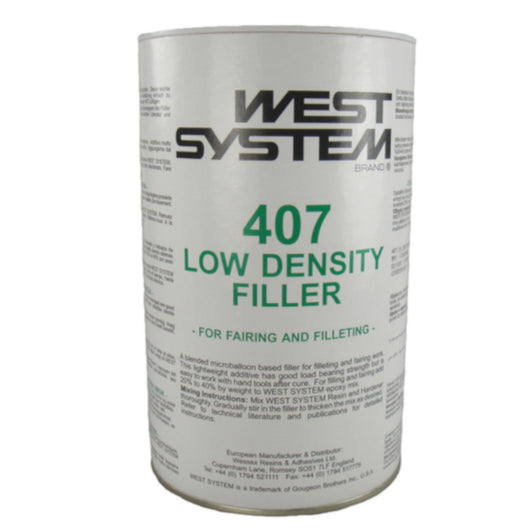 Description
Delivery & Returns
Description
407 Low-Density filler Is a blended microballoon-based filler used to make fairing putties that are easy to sand or carve. Reasonably strong on a strength-to-weight basis. Cures to a dark red/brown color.
How Do I Mix Epoxy For Filleting?
The mixed epoxy needs to be thickened quite a lot so that the fillets don't sag and run. Too thick, though, and you'll have trouble getting a smooth fillet. 406 Colloidal Sillica powder should be used. Mix it in with the epoxy mixtuire a little at a time until you reach a peanut butter consistency.
Materials Safety Data Sheet
The Materials Safety Data Sheet (MSDS) for this product can be found at this Rooster Website page: Materials Safety Data Sheets – ROOSTER UK (roostersailing.com) (This is a complete library of all MSDS related to Rooster products).
Delivery & Returns