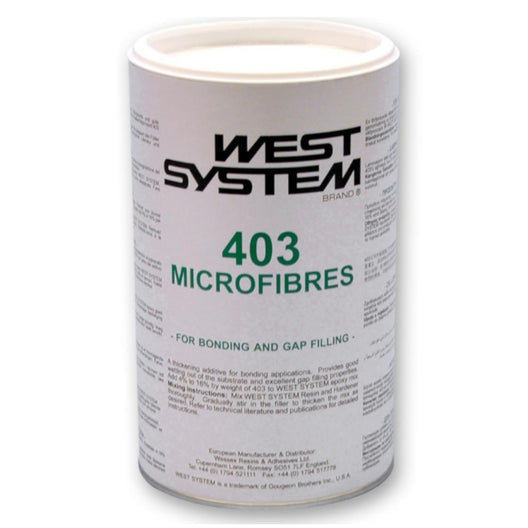 Description
Delivery & Returns
Description
403 Microfibres
A fine fibre blend, is used as a thickening additive with resin/hardener to create a multi-purpose adhesive, especially for bonding wood.
Epoxy thickened with microfibers has good gap-filling qualities while retaining excellent wetting/penetrating capability.
Materials Safety Data Sheet
The Materials Safety Data Sheet (MSDS) for this product can be found at this Rooster Website page: Materials Safety Data Sheets – ROOSTER UK (roostersailing.com) (This is a complete library of all MSDS related to Rooster products).
Delivery & Returns