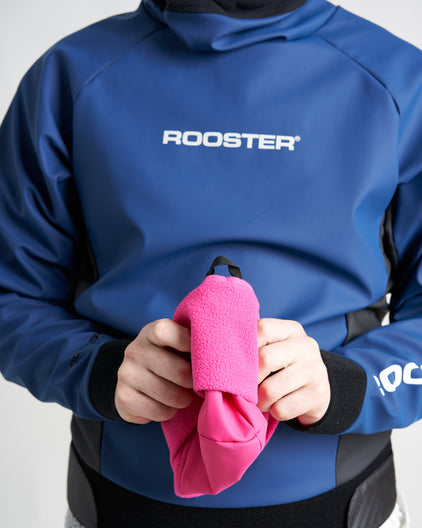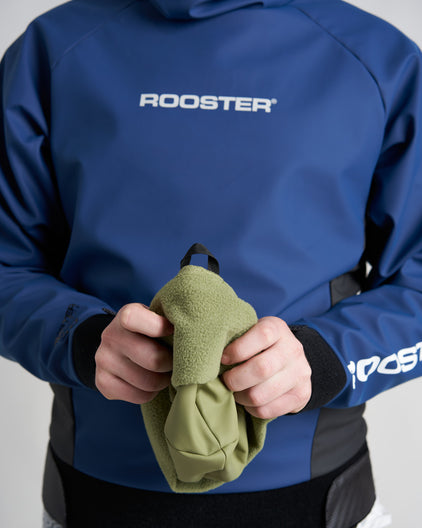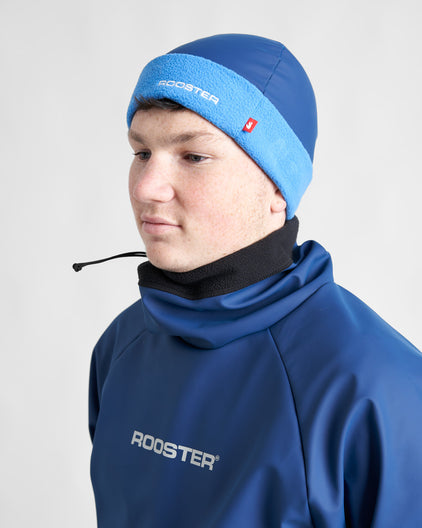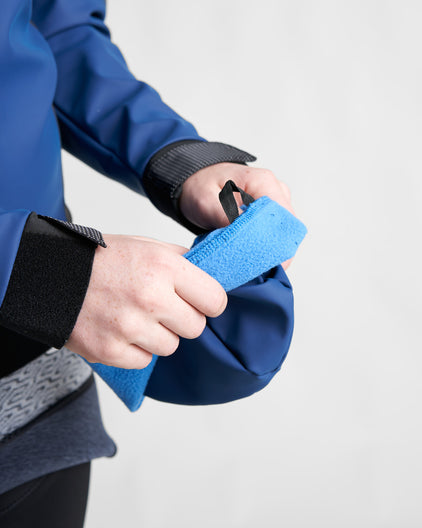 Description
Delivery & Returns
Description
These hats now come in 5 different colourways and are made from the same material as our famous Aquafleece tops - Polyurethane coating on the outside combined with a fleece inner layer, a combination that virtually eliminates windchill and hence is very warm.

Choose from either Grey, Khaki, Orange, Pink, Navy or Teal
FEATURES
The Polyurethane outer shell limits cooling effects of spray and windchill whilst the insulating inner fleece lining provides warmth from within.
Secure loop for attaching Rooster Cap Leash
MATERIALS
Rooster PU laminated and bonded light fleece
Composition: 88% Polyester, 12% PU
Delivery & Returns
Reviews
Total 5 star reviews: 3
Total 4 star reviews: 1
Total 3 star reviews: 0
Total 2 star reviews: 0
Total 1 star reviews: 0
100%
would recommend this product
Super comfy and warm

It fits perfectly and doesn't get blown off in a gust :)

Great for watersports in cold weather

I've used one of these for surfski and swimming in Northern Scotland.

Completely blocks wind, warm when wet. Great hat.

5 Stars

This is a great product. Superb design, making it very warm and water resistant. Great value for money as well! I would thoroughly recommend.

4 Stars

Great when its really cold.
Reviews Loaded

Reviews Added

{ "@type" : "On Offer","sku": "143045","availability" : "http://schema.org/InStock", "price" : 23.0, "priceCurrency" : "EUR", "url" : "https:\/\/europe.roostersailing.com\/products\/105359?variant=42228358512796" }, { "@type" : "On Offer","sku": "143046","availability" : "http://schema.org/InStock", "price" : 23.0, "priceCurrency" : "EUR", "url" : "https:\/\/europe.roostersailing.com\/products\/105359?variant=42228358643868" }, { "@type" : "On Offer","sku": "143043","availability" : "http://schema.org/InStock", "price" : 23.0, "priceCurrency" : "EUR", "url" : "https:\/\/europe.roostersailing.com\/products\/105359?variant=42228358709404" }, { "@type" : "On Offer","sku": "143047","availability" : "http://schema.org/InStock", "price" : 23.0, "priceCurrency" : "EUR", "url" : "https:\/\/europe.roostersailing.com\/products\/105359?variant=42228358774940" }, { "@type" : "On Offer","sku": "143042","availability" : "http://schema.org/InStock", "price" : 23.0, "priceCurrency" : "EUR", "url" : "https:\/\/europe.roostersailing.com\/products\/105359?variant=42228358840476" }, { "@type" : "On Offer","sku": "143048","availability" : "http://schema.org/InStock", "price" : 23.0, "priceCurrency" : "EUR", "url" : "https:\/\/europe.roostersailing.com\/products\/105359?variant=42228358906012" }, { "@type" : "On Offer","sku": "143041","availability" : "http://schema.org/InStock", "price" : 23.0, "priceCurrency" : "EUR", "url" : "https:\/\/europe.roostersailing.com\/products\/105359?variant=42228358971548" }, { "@type" : "On Offer","sku": "141405","availability" : "http://schema.org/InStock", "price" : 23.0, "priceCurrency" : "EUR", "url" : "https:\/\/europe.roostersailing.com\/products\/105359?variant=41137865654428" }, { "@type" : "On Offer","sku": "141406","availability" : "http://schema.org/InStock", "price" : 23.0, "priceCurrency" : "EUR", "url" : "https:\/\/europe.roostersailing.com\/products\/105359?variant=41137865752732" }, { "@type" : "On Offer","sku": "141407","availability" : "http://schema.org/InStock", "price" : 23.0, "priceCurrency" : "EUR", "url" : "https:\/\/europe.roostersailing.com\/products\/105359?variant=41137865785500" }, { "@type" : "On Offer","sku": "141408","availability" : "http://schema.org/InStock", "price" : 23.0, "priceCurrency" : "EUR", "url" : "https:\/\/europe.roostersailing.com\/products\/105359?variant=41137865719964" }, { "@type" : "On Offer","sku": "143037","availability" : "http://schema.org/InStock", "price" : 23.0, "priceCurrency" : "EUR", "url" : "https:\/\/europe.roostersailing.com\/products\/105359?variant=42228358545564" }, { "@type" : "On Offer","sku": "143038","availability" : "http://schema.org/InStock", "price" : 23.0, "priceCurrency" : "EUR", "url" : "https:\/\/europe.roostersailing.com\/products\/105359?variant=42228358676636" }, { "@type" : "On Offer","sku": "143039","availability" : "http://schema.org/InStock", "price" : 23.0, "priceCurrency" : "EUR", "url" : "https:\/\/europe.roostersailing.com\/products\/105359?variant=42228358807708" }, { "@type" : "On Offer","sku": "143040","availability" : "http://schema.org/InStock", "price" : 23.0, "priceCurrency" : "EUR", "url" : "https:\/\/europe.roostersailing.com\/products\/105359?variant=42228358938780" }, { "@type" : "On Offer","sku": "143434","availability" : "http://schema.org/InStock", "price" : 23.0, "priceCurrency" : "EUR", "url" : "https:\/\/europe.roostersailing.com\/products\/105359?variant=42228358611100" }, { "@type" : "On Offer","sku": "143433","availability" : "http://schema.org/InStock", "price" : 23.0, "priceCurrency" : "EUR", "url" : "https:\/\/europe.roostersailing.com\/products\/105359?variant=42228358742172" }, { "@type" : "On Offer","sku": "143432","availability" : "http://schema.org/InStock", "price" : 23.0, "priceCurrency" : "EUR", "url" : "https:\/\/europe.roostersailing.com\/products\/105359?variant=42228358873244" }, { "@type" : "On Offer","sku": "143431","availability" : "http://schema.org/InStock", "price" : 23.0, "priceCurrency" : "EUR", "url" : "https:\/\/europe.roostersailing.com\/products\/105359?variant=42228359004316" }, { "@type" : "On Offer","sku": "132042","availability" : "http://schema.org/InStock", "price" : 23.0, "priceCurrency" : "EUR", "url" : "https:\/\/europe.roostersailing.com\/products\/105359?variant=39491535306908" }, { "@type" : "On Offer","sku": "132043","availability" : "http://schema.org/InStock", "price" : 23.0, "priceCurrency" : "EUR", "url" : "https:\/\/europe.roostersailing.com\/products\/105359?variant=39491535339676" }, { "@type" : "On Offer","sku": "132044","availability" : "http://schema.org/InStock", "price" : 23.0, "priceCurrency" : "EUR", "url" : "https:\/\/europe.roostersailing.com\/products\/105359?variant=39491535372444" }, { "@type" : "On Offer","sku": "132045","availability" : "http://schema.org/InStock", "price" : 23.0, "priceCurrency" : "EUR", "url" : "https:\/\/europe.roostersailing.com\/products\/105359?variant=39491535405212" } ] }